Group Fitness Classes at Brookdale Fitness Club
Bring on the fun! The Brookdale Fitness Club's group fitness classes are known in the neighbourhood for being an energetic, challenging and laughter-filled workout. We take advantage of our fully equipped facility to offer classes focussing on full body strength and conditioning. Additionally, we have more niche classes including pilates-based mat classes, HIIT training and specialized classes for older adults. We play fun music, we take in the view and we work hard.
All of our in person classes are 45 minutes long.
Class pricing:
Drop-in: $26 plus HST
10 pack: $250 plus HST
20 pack: $450 plus HST
30 pack: $630 plus HST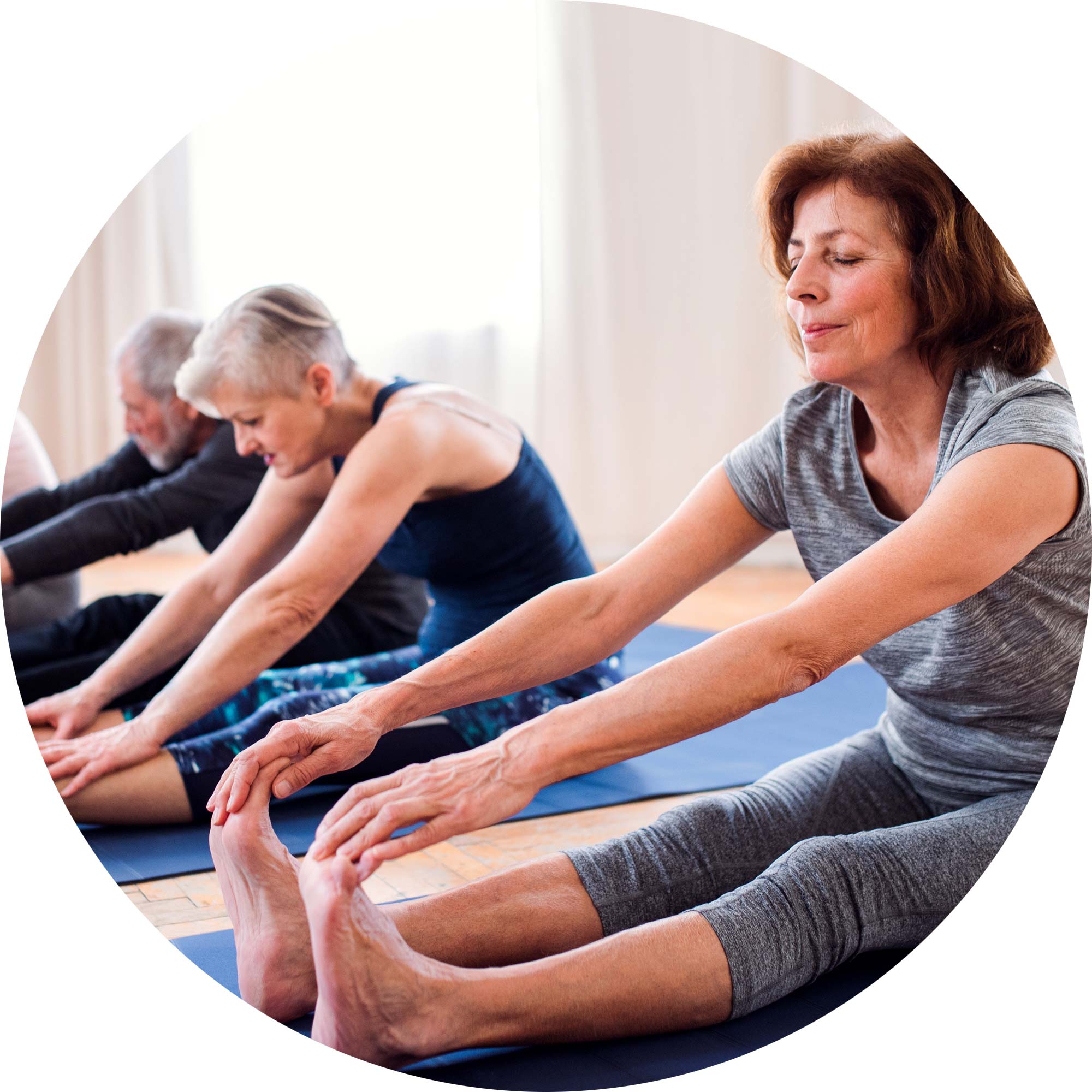 Virtual Classes
If working out from home is more your speed, we continue to offer four live Zoom classes each week – with a focus on mobility, HIIT and core. Additionally we have a library of over 1,000 pre- recorded classes that we deliver by email each day. To access one month of virtual classes, please email us at [email protected] to be added to the mailing list.
Virtual class pricing:
$59 plus HST for 1 month access
Class Descriptions
Abscetera
This Pilates-inspired class combines challenging core and back and butt muscles. This class never seems to get any easier, challenging your connection between your mind and body. A great way to kickstart the weekend.
Mid-Morning Strength
Our classic resistance training class. This energetic class moves efficiently through a full body weight and machine-based workout.
Weights and HIIT
We combine strength and an elevated heart-rate to get you going. Fast, fun and never boring. Both low and high impact modifications are offered.
Mobility
A 35-minute mobility class designed to ease you into and out of your weekday routine. Focusing on movement patterns to grease your joints, this is a great way to start the day. A quick but reinvigorating workout!
Wild Wednesday Nights
Who doesn't like to get a bit crazy on hump day? This full body class will have a bit of everything – strength, conditioning, cardio – a little of this and a little of that. Unpredictable…that is what makes it wild!
Early Start Strength
Why not bookend your week with an early morning strength and conditioning blast. Weights, bands, cable machines, steps, sled…nothing is off limits at 6:15 in the morning. 45 minutes to wake you up and off to conquer your day.